Local 'sparky' a finalist in the BVM Business Awards
Posted on
This morning, the Blackmore Vale Magazine announced their official shortlist for the Business Awards 2015.A full shortlist is available on their website www.digital-thisis.co.uk/blackmorevale/blackmorevalebusinessawards/
This is the fourth year the Blackmore Vale Business awards have been run and this year sees the introduction of some new categories like Sole Trader of the Year and the Green Award.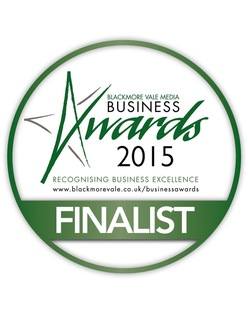 As a new start-up company having not long celebrated our first birthday, PC Electricals entered the new category for the award 'Sole Trader of the Year' and are grateful to have been selected as finalists. Final selections will be taking place shortly but the judges will be interested in how the business has increased its profitability, the age of such the business will be considered against its financial performance. The judges would also like to know how the business has overcome the challenges of being run by a sole trader and how it is striving to meet the highest standards.
Paul Chidley, owner of PC Electricals said "Wow! It was such a daunting task and we entered purely on a whim but am so grateful to our loyal customers, the BMV and the sponsors for selecting us as a finalist. Thank you very much and we look forward to the event in September."
The results will be revealed at a prestigious black tie ceremony which will be taking place on Thursday 17th September at George Albert Hotel.